TxtSquad is a great way to send reminders to your members to help ensure they never forget. Reminders with SMS links will help ensure membership fees are paid on time and keep members actively involved in memberships associations. You can also use auto-reply text message tools to make it easier for you to reply to any incoming messages.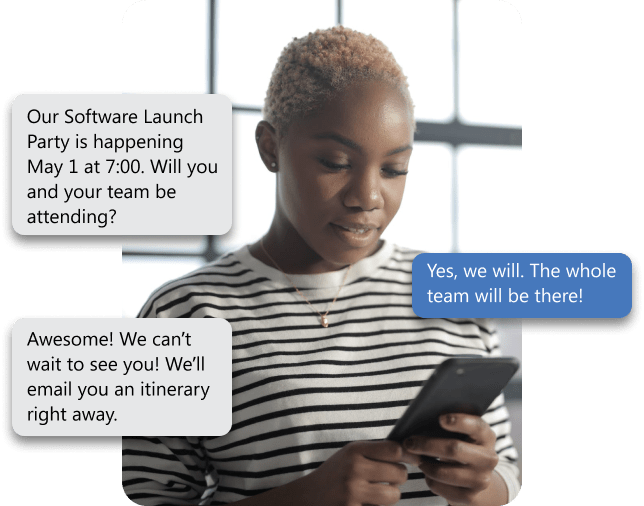 Benefits of using Text Messaging for Events
Using SMS for events offers numerous benefits, and when combined with features like mass texting, surveys, real-time communication, opt-in/opt-out processes, and tagging, it becomes even more powerful.
Here are a few of the key benefits of using Text Messaging for Events:
Mass Texting
SMS allows you to send messages to a large number of recipients simultaneously. This enables you to quickly and efficiently reach a wide audience, making it ideal for event promotions, updates, and reminders.
Surveys, Polls and Text-to-vote
SMS surveys provide a convenient and immediate way to collect feedback from event attendees. By sending short surveys via text messages, you can gather valuable insights and make data-driven decisions to enhance future events.
Real-Time Communication
SMS enables instant and real-time communication. Whether it's notifying attendees of schedule changes, providing live updates during the event, or facilitating on-site assistance, text messages ensure that crucial information reaches recipients promptly.
Opt-in/Opt-out Processes
With Texting, individuals have the option to opt-in or opt-out of receiving event-related messages. This ensures compliance with regulations and allows recipients to have control over their communication preferences.
Tagging & Segments
By utilizing tagging capabilities, you can segment your audience based on specific criteria such as interests, demographics, or engagement levels. This allows for targeted and personalized messaging, ensuring that the right messages reach the right people.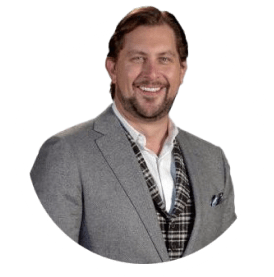 We hold a charity event every year and it's pretty challenging from an organizational perspective. TxtSquad gave us the ability to have people text one number during a live event, allowing us to dramatically increase participant engagement. TxtSquad helped us communicate during the event and it helped put us in a position to be incredibly proactive next year.
Michael Schellinger
Founder, Synergy Independent Financial Solutions
Event Registration through Text Messages
Many of your members have busy schedules outside of the organisations, and, understandably, their memories will slip from time to time. For example, some members may forget that their membership fees are due, or they might forget appointments for training or a special upcoming charity event. This is quite common and if somebody does miss a payment or event, it could become easy for them to drift away from your organisation, and eventually leave altogether.
By harnessing the power of SMS and utilizing its features such as mass texting, surveys, real-time communication, opt-in/opt-out processes, and tagging, you can maximize engagement, streamline communication, and create exceptional event experiences for your attendees.
Experience the convenience and effectiveness of Automated Texting and Scheduling