Automated Texting Platform For Your Organization
Improve engagement, save time and build stronger relationships.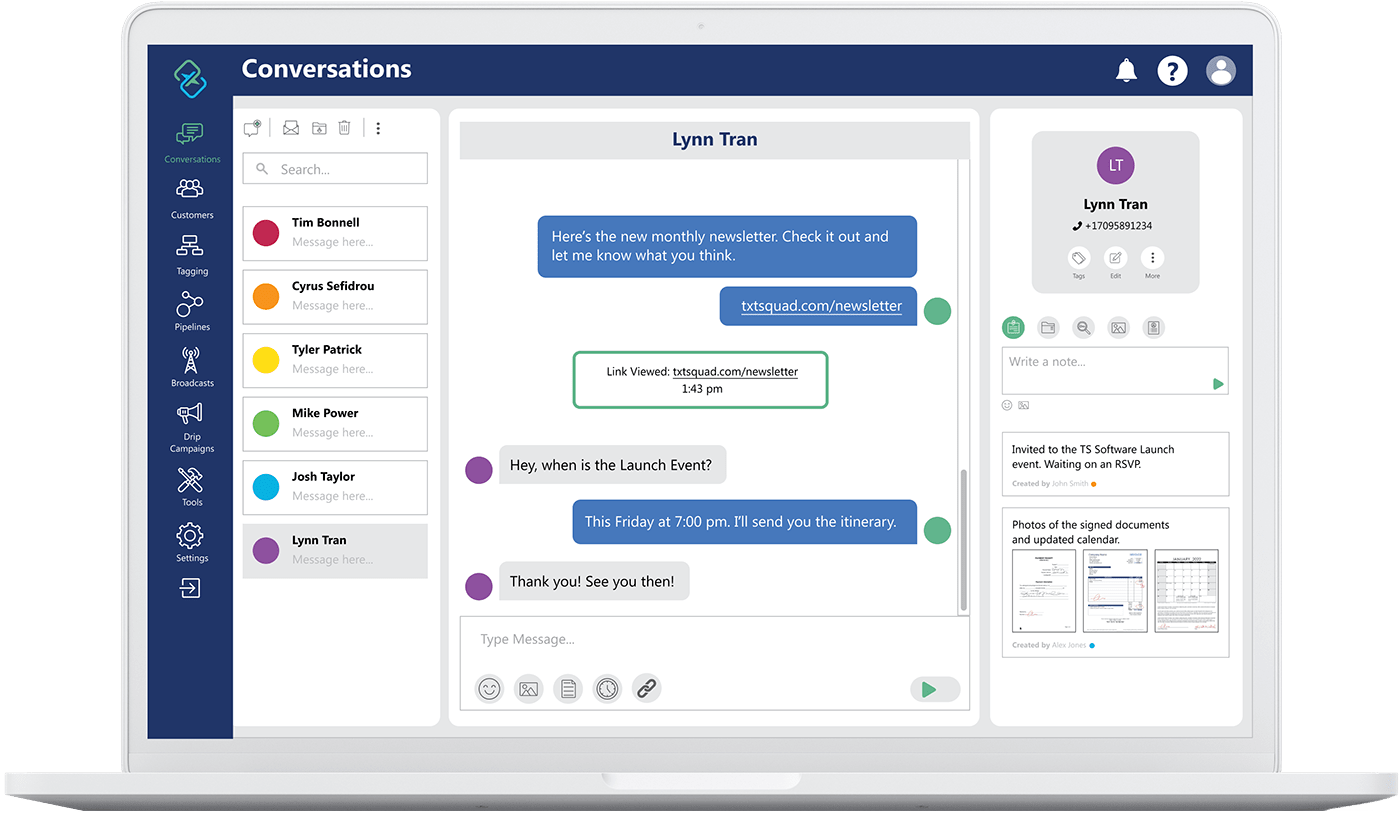 Add Texting To Your Communication Toolbox
We help organizations with personalized, real time engagement.
Increase Engagement
Using text message campaigns you can get engagement you could only dream of with email.
Build Strong Relationships
People don't want phone calls and emails go unread. To build strong relationships with people you have to be texting.
Save Time
TxtSquad makes texting simple with robust features that save you time and add urgency to your communications.
Two Way Conversations
---
Engage with your audience where they are with two way texting. No need for them to download an app, they can communicate with you through regular text messaging.
Learn More about TxtSquad →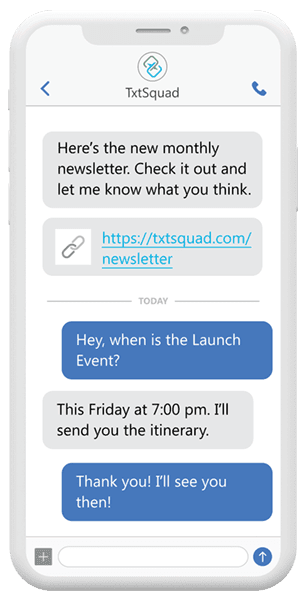 SMS Broadcasts
---
Reach out to more people with mass text messaging. A one stop shop for bulk sms communications, where you can schedule SMS Broadcasts from your computer or mobile device.

Easily grow and cultivate your audience with phone numbers imports. Send the right sms, at the right time, to the right people with our tagging and scheduling features. Get more personal with your bulk messages with a local number and MMS abilities for that little extra.
Learn More about Broadcasts →
Drip Text Campaigns
---
Automated set of pre-written texts that go out based on specific timelines or user actions. They can be personalized with your contacts' name, company info, and more with customizable fields. The beauty of drip texts is that this all happens automatically once set up!
Learn More about Drip Campaigns →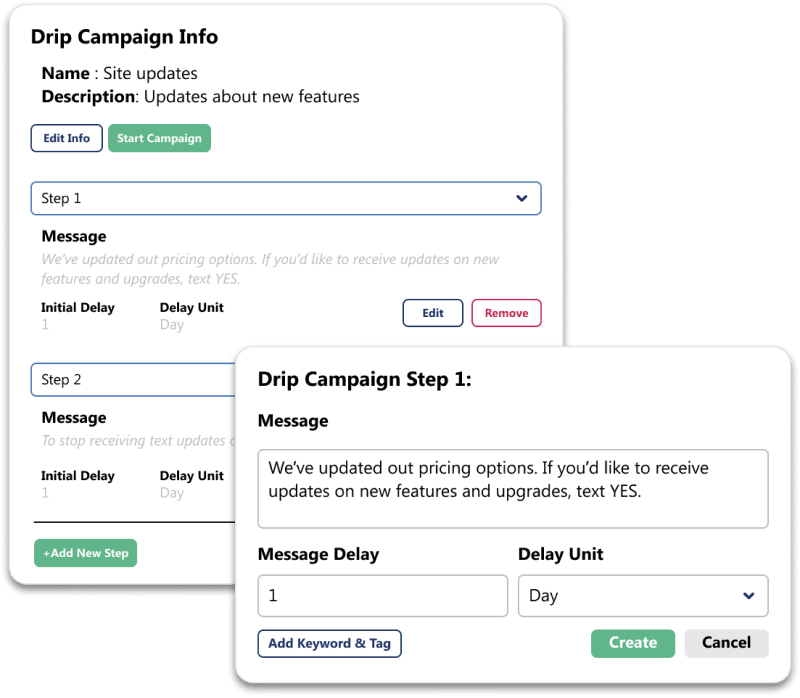 Try TxtSquad For Free!
Book a demo and receive a free 14 day free trial.

We hold a charity event every year and it's pretty challenging from an organizational perspective. TxtSquad gave us the ability to have people text one number during a live event, allowing us to dramatically increase participant engagement. TxtSquad helped us communicate during the event and it helped put us in a position to be incredibly proactive next year.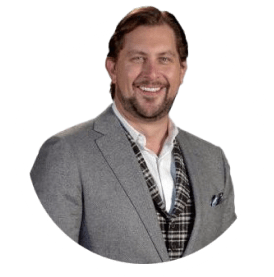 Michael Schellinger
Founder, Synergy Independent Financial Solutions

We are using TxtSquad to message parents about lunch order reminders and internally to manage the School Lunch team. Text reminders have increased our engagement from 30% on email to over 90%! And the TxtSquad team provides amazing service!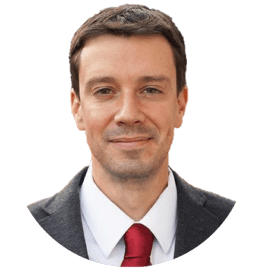 John Finn
Director, School Lunch Association

Amazing service & easy to use. I am using this uniquely (texting reminders to students to watch videos, i.e not marketing/selling) and the TxtSquad team did take the time to learn how I was using it.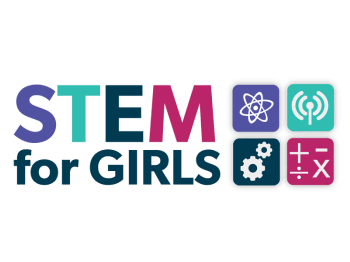 STEM for Girls
Women in Resource Development Corporation
Why Choose Us?
TxtSquad is an ambitious company that has builts tools that are simple and fun. That's how we earn your trust.
Mission Driven
We are a mission driven company with a single focus: we help organizations grow and thrive through rich engagement. Our system is only part of the solution - we build lasting relationships with the organizations who choose us.
Innovation
We are striving to be a leader in messaging technology. We are already using advanced AI and natural language processing to help organizations engage at scale. And we have a lot of exciting new technology in development.
We Go Big and Small
TxtSquad has leading campaign and contact management tools that can allow an organisation to easily engage thousands of people. But TxtSquad was also developed to enable real conversations through rich two way conversations.
Latest Blogs from TxtSquad