Texting for Contruction Sites
Managing communications in construction sites is complex due to the large and dispersed workforce, tight schedules, and safety regulations. TxtSquad simplifies and streamlines this process by enhancing communication, boosting productivity, and improving safety compliance through an all-in-one easy-to-use platform.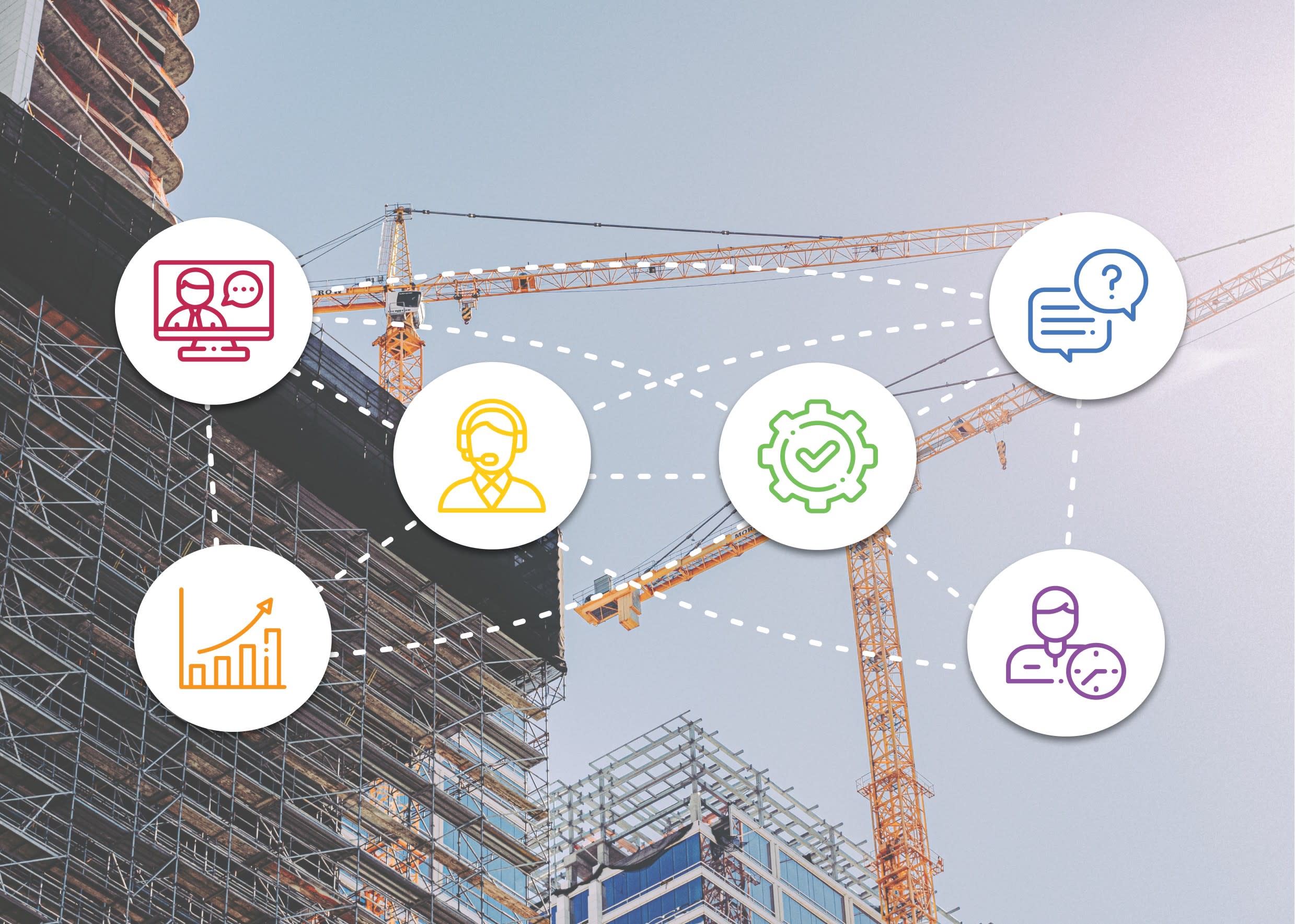 Why Texting for Construction Sites?
Texting is quick, efficient, and convenient. In a construction site scenario, it can bring about a radical change:
Instant Communication:

Crucial information can be shared instantly and in real time.

Reduced Miscommunication:

Texts leave less room for misunderstandings as compared to verbal communication.

Record Keeping:

Texts can serve as a record of communication, enhancing accountability.

Broad Reach:

Reaching a large number of people is easier with texts than calls or emails.
TxtSquad Features for Construction Sites
TxtSquad's unique capabilities make it a powerful tool for construction site communications:
Mass SMS Broadcasts:

Rapidly share important updates, safety alerts, and information with the entire team.

2-Way Conversations:

Enable real-time communication between team members, facilitating problem-solving and coordination.

Automated Contact Creation:

Easily onboard new team members to the communication platform.

Auto Replies:

Provide instant responses to common inquiries, ensuring important information is always accessible.

Integrations:

Connect seamlessly with project management software for automatic updates and better coordination.

SMS Sequences:

Regularly send safety tips or training reminders, ensuring continuous learning and safety compliance.
Experience the convenience and effectiveness of Automated Texting and Scheduling