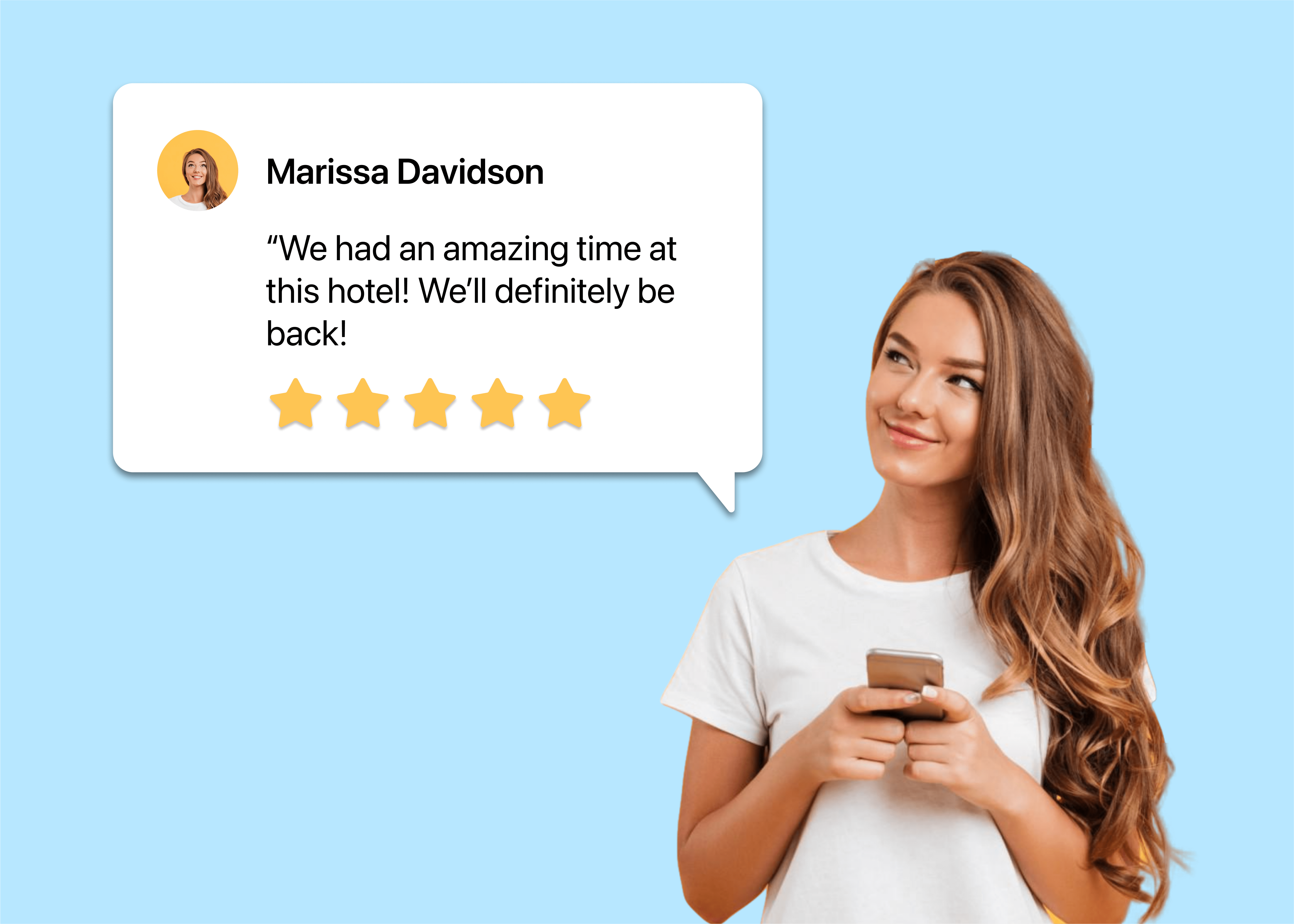 Streamlining Hotel & Hospitality Communication
Elevate your hotel and hospitality operations and employee engagement with TxtSquad's powerful, data-driven SMS platform.
Request a Demo
What is Hotel and Hospitality Text Messaging?
Text messaging in the hotel and hospitality industry is a powerful tool that not only enhances communication with guests but also streamlines internal communication among staff. It facilitates instant, direct interaction, enabling quicker responses, improving service efficiency, and boosting overall satisfaction.
Use Cases for Texting in Hotels
Texting brings value to a variety of scenarios in the hospitality industry:
Room Ready and Shift Notifications:

Inform guests promptly when their rooms are ready for check-in, and update staff about their shift schedules or any urgent updates.

Booking Confirmation & Reminders:

Send instant booking confirmation messages to guests and timely reminders about team meetings or events to employees.

Promotions, Offers & Internal Updates:

Keep your guests informed about special promotions, and your staff up-to-date with internal updates and announcements.

Guest and Employee Requests & Inquiries:

Provide a hassle-free channel for guests and employees to request services or make inquiries, ensuring rapid response and resolution.

Post-Stay Feedback collection:

Send surveys or polls post-service to gather valuable customer feedback.
Why Choose TxtSquad for Hotel and Hospitality Communication Needs?
TxtSquad is designed to enhance both guest service and internal communication in the hotel and hospitality industry. Our platform offers:
Effortless Integration:

Easily connect with your existing CRM or property management system.

High-level Automation:

Automate confirmations, reminders, and follow-ups based on pre-set rules.

Cost-Effective Solution:

Compared to traditional forms of communication, texting is more cost-effective, yielding a higher return on investment.

Personalized Communication:

Tailor messages based on guest preferences or employee roles.
Features for Hotel and Hospitality Texting Solutions in TxtSquad
TxtSquad is equipped with advanced features designed to match your hotel and hospitality texting needs:
Mass SMS Broadcasts
Share important updates or promotions with your guest base.
SMS Surveys & Polls
Easily gather guest feedback to improve your services.
2-Way Conversations
Engage with your guests or staff in real-time.
Automated Replies
Set up automatic responses for common inquiries or scheduling confirmations.
SMS Sequences
Execute strategic communication with automated Sequences. Send a series of messages to your guests at the right time.
Transform Your Text Communication Today
Experience firsthand how TxtSquad can elevate your engagement.