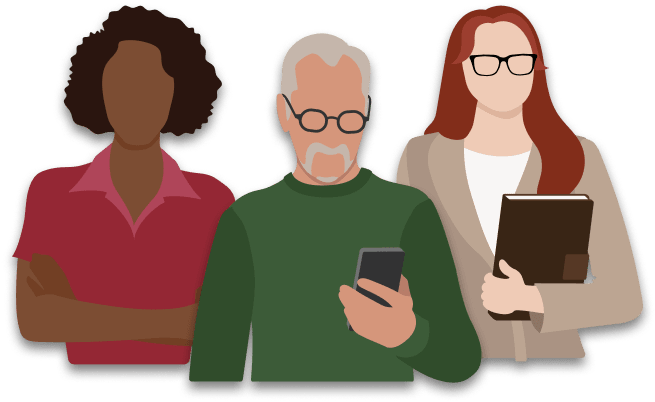 Texting for Membership-Based Organizations
Transform Communication with Your Members Using TxtSquad. Empower Your Association, Club, or Party with Effective and Efficient Text Messaging Services.
Request a Demo
What is Texting for Membership-Based Organizations?
Effective communication plays a vital role in the success of membership organizations. Texting for membership-based organizations is an innovative way to streamline communication and engagement with members. Whether you're a professional association, trade association, voluntary association, political party, or a club, integrating text messaging into your communication strategy can help keep your members informed and engaged. Texting can be used for a variety of purposes, such as sending event reminders, updates, surveys, or promotional messages.
How do Memberships use Text Messaging?
From event updates to member surveys, here are some ways TxtSquad can be used by membership organizations:
Event Reminders:

Ensure your members never miss an important event or meeting by sending automated reminders.

Updates and Announcements:

Keep your members informed about your organization's latest news, updates, or changes.

Membership Surveys:

Conduct surveys to gather valuable feedback and insights, helping your organization improve and evolve.

Promotional Messages:

Promote your events, programs, or membership benefits through targeted text messages.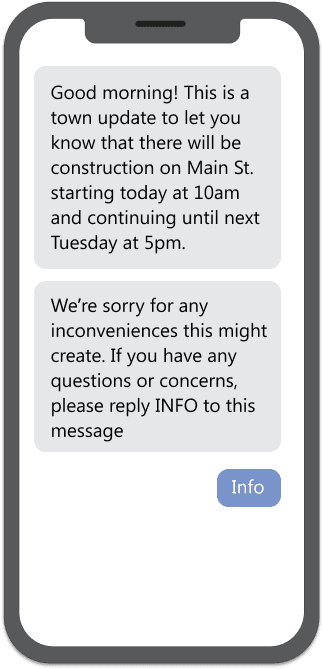 How Does TxtSquad Enhance Your Communication with Members?
TxtSquad comes packed with innovative features designed to transform your membership communication. Here's how our key features can benefit your organization:
Automated Text Messages
Automate your communication and ensure no member is left out with our automated texting feature. Send out scheduled reminders, updates, or greetings without missing a beat.
Two-Way Conversations
Foster engagement and build stronger relationships with your members through interactive two-way conversations.
Mass Broadcasts
Have a major announcement? Our mass broadcast feature allows you to reach all your members simultaneously with a single click.
SMS Surveys
Gather valuable feedback and insights from your members using our SMS survey feature. Make your members feel heard and valued.
SMS Sequences
Nurture your members with a series of timed messages designed to provide information, engage, and encourage participation.
Chat Bots
Leverage AI-powered chat bots to provide instant responses to common queries, freeing up your team to focus on more complex issues.
Why Choose TxtSquad for Your Membership Communication Needs?
Choosing TxtSquad for your membership communication needs comes with a plethora of benefits. With TxtSquad, you can:
Improve Member Engagement:

Timely and personalized text messages can significantly enhance member engagement and participation.

Communicate Efficiently:

Send mass broadcasts for general announcements or tailor your messages to specific segments of your members.

Cost-Effective Solution:

Compared to traditional forms of communication, texting is more cost-effective, yielding a higher return on investment.

Convenience:

TxtSquad allows your members to receive and respond to your messages anytime, anywhere, directly from their mobile devices.
Transform Your Text Communication Today
Experience firsthand how TxtSquad can elevate your engagement.