Texting for Customer Services
Customer service through text messaging is emerging as a valuable channel to manage and resolve customers' concerns. Customer service companies and customer service departments within companies across any industry can take advantage of the low barrier to engagement to ensure shorter wait times and a clear record of the customers' concerns.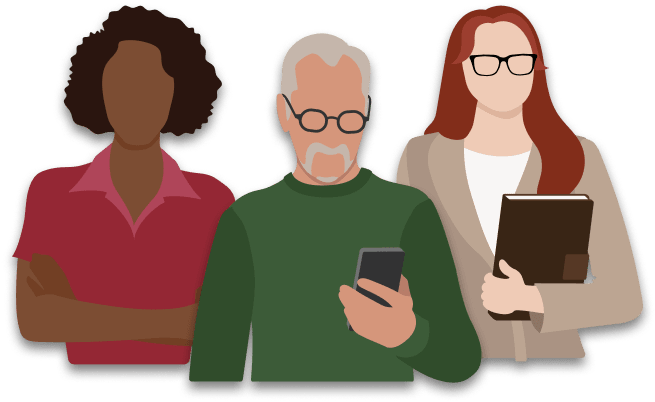 What is Texting for Customer Service?
Texting for customer service refers to businesses or organizations performing customer service over text messages with a two-way conversation texting platform. By using text messages, they are able to get faster response times and handle multiple customers asynchronously compared to phone calls. SMS customer service can be used to answer questions, troubleshoot technical issues, handle complaints, dispatch orders, provide quotes, communicate updates, solicit feedback, and have back-and-forth conversations.
What are the Benefits of using Text Messaging for Customer Service?
Text messaging has become one of the most convenient and cost-effective ways for businesses to interact with their customers. With its flexibility, customers can easily communicate with businesses at their own convenience without having to wait on the phone for extended periods. This accessibility enhances customer satisfaction, which can lead to repeat business and referrals.
From a business standpoint, text messaging offers several benefits beyond customer satisfaction. For instance, automation saves time and increases team productivity. Automated messaging can be used to provide proactive updates, freeing up customer service representatives to attend to more complex problems. Additionally, text messaging can be used as a marketing tool, sending promotional messages to customers and increasing brand recognition. By utilizing the benefits of text messaging, businesses can streamline their customer service operations and improve overall efficiency. To learn more about why your business should be using text message, check out this blog post.
Using TxtSquad for SMS Customer Services
TxtSquad's user-friendly interface and intuitive features allow you to confidently engage with your customers through text messaging. You can quickly set up and start using the platform without extensive training or technical expertise. In addition to sending and receiving text messages with customers, we offer automation features that allow businesses to set up automatic replies for common customer inquiries. This helps provide quick responses and saves time for customer service agents. For a complete list of features that will help improve your business's customer service, check out our features page.
TxtSquad is more than a texting platform. We provide a powerful yet easy-to-use service that takes your customer service to the next level:
Two-Way Conversations: Have real-time interactions with your customers. Solve their issues, answer their queries, and engage with them directly.
Organize contacts with smart Tagging features and Customer Segments.
Data-Driven Automations: Personalize your customer interactions with our advanced AI technology. Automate responses, resolve common queries, and deliver pertinent information based on user behavior and preferences.
Chatbots: Provide 24/7 customer support with our intelligent chatbots. Never leave your customer unanswered.
Survey and Feedback: Directly ask for customer feedback and implement improvements. With TxtSquad, customer opinions are never lost in the shuffle.
And so much more! Just ask us!
Experience the convenience and effectiveness of Automated Texting and Scheduling