Guide to Text Messaging for Organizations
In today's fast-paced world, effective and efficient communication forms the backbone of any organization. Whether it's a business, a non-profit, a municipality, a club, or an association, streamlined communication not only drives engagement but also enhances operational efficiency. This is where the power of text messaging comes into play.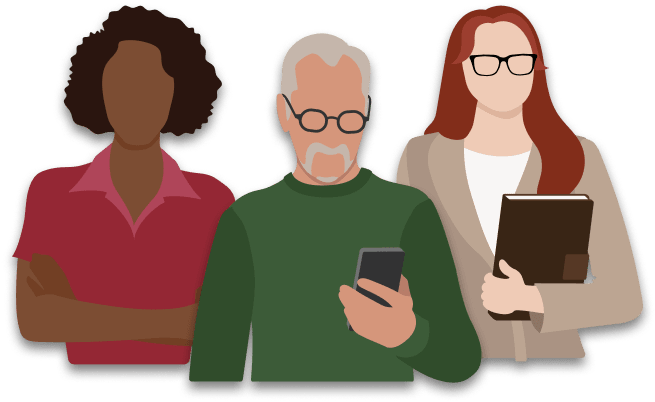 What is Text Messaging for Organizations?
Text messaging for organizations is a mode of communication that uses SMS to facilitate interactions between the organization and its stakeholders. This could include employees, members, customers, volunteers, or even residents. With a staggering 98% open rate, text messaging ensures that your message gets through, making it an essential tool in the modern organization's communication arsenal.
Why Should Organizations Use Text Messaging?
Text messaging offers numerous benefits for organizations. It provides an immediate, personal, and cost-effective way to communicate. Whether you're sending out alerts, reminders, updates, or engaging in two-way conversations, text messaging allows for real-time communication that drives engagement. Additionally, with automated scheduling and personalization features, it can significantly streamline your communication processes, saving time and resources.
TxtSquad – Your Go-to Platform for Text Messaging
TxtSquad offers a robust, easy-to-use text messaging platform designed with organizations in mind. With features like two-way conversations, mass broadcasts, automated text messages, surveys, and AI-powered chatbots, TxtSquad enables you to leverage the full potential of text messaging in your organization.
Examples of How Organizations can use Text Messaging
Here are some scenarios that illustrate the value of text messaging:
A municipality uses TxtSquad to send out alerts to residents for road closures, event reminders, and other time-sensitive information.
A non-profit organization uses TxtSquad's two-way conversation feature to coordinate with volunteers for an upcoming event.
A business uses TxtSquad to send out promotional offers to customers, boosting its sales.
An association uses TxtSquad's automated text messages to send out reminders for upcoming meetings to its members.
Best Practices for Text Messaging in Organizations
When using text messaging in your organization, here are some best practices to keep in mind:
Always obtain consent before sending text messages.
Keep your messages clear, concise, and relevant.
Personalize your messages to enhance engagement.
Regularly review and update your contact list.
Make use of scheduling and automation to streamline your processes.
Transform Your Text Communication Today
Experience firsthand how TxtSquad can elevate your engagement.